Specialized equipment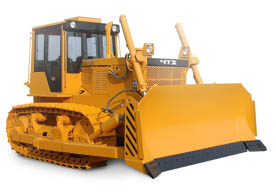 Leasing specialized equipment
In today's world, it is not possible to develop and modernize domestic manufacturing and infrastructure without updating the fleet of equipment needed for work in construction, utilities, highways, and warehouses. One of the most important areas of SLC's operations focuses on leases for a wide range of specialized equipment for medium and large businesses involved in fields such as construction, machine building, and trade. Our extensive experience allows us to finalize the most complex transactions, including the financing of imports.
Leasing specialized equipment:
Lease agreements of up to seven years
Down payments starting at 0-30%
Annual appreciation from 5.5%
A payment schedule that is optimal for the client
Leasing highway equipment
SLC, LLC provides equipment leases for road-construction firms: leases of highway equipment, cargo trucks, and other specialized equipment. Currently, the construction and highway-repair industry is gradually increasing its expanstion and so it needs programs that make it possible to augment vehicle fleets without investing working capital. Particularly essential are leases of highway equipment, such as excavators, bucket loaders, asphalt pavers, and other machinery, which allows for the rapid growth of road construction as well as for the maintenance of Russian roads.
Leasing construction equipment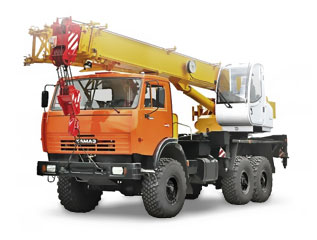 Currently, builders place a high priority on leases for construction equipment such as: dump trucks, excavators, mobile cranes, loaders, and tractor trailers to transport construction equipment, as well as drilling rigs. When issuing a lease for construction equipment, SLC, LLC helps choose the supplier. This type of equipment has a depreciation period of two to three years, making it possible to update the vehicles more often. We help arrange for insurance of the physical assets obtained under a construction-equipment lease agreement, which acts as a guarantee that the transaction will be a long-term one for all parties.
Warehouseequipment
If sales are growing quickly, companies need to expand their fleets of warehouse equipment. For many years SLC,LLC has helped the largest logistics centers acquire new equipment. Our clients also include sea and river cargo ports and we are successfully meeting their needs for freight-handling machinery.
You can calculate the cost of leasing the equipment you want, using our online calculator
Complete an application to lease the equipment you want today

Contact our manager for advice on leasing and selecting the best terms for you
A key area of SLC's operations is offering leases on a wide range of specialized equipment for businesses working in construction, logistics, and machine building. We have extensive experience in transactions with such equipment.