Aircraft
Given the skyrocketing prices of aircraft today, leasing is one of the very few ways to provide air transportation for not only air carriers, but also firms that do not yet have significant financial assets.
It is possible to lease one's own air fleet without spending extravagant sums.
Aircraft lease payments are spread out over a lengthy period, enabling your company to avoid huge financial outlays, and it is also possible to later buy out the rented assets at their depreciated cost.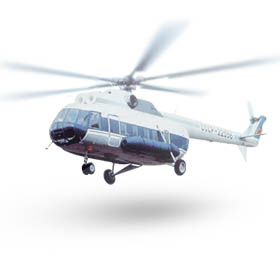 Leasing aircraft
SLC,LLC is ready to shoulder the task of searching for the most advantageous offer for the client, examining all the possibilities currently on the Russian and foreign markets and providing support for the aircraft lease.
We will help you lease different types of aircraft: long-haul, regional, or business planes, or other air equipment.
Because every aircraft lease is different, all the terms of each contract are negotiated separately with every client.
You can calculate the cost of leasing the equipment you want, using our online calculator
Complete an application to lease the equipment you want today

Contact our manager for advice on leasing and selecting the best terms for you
The Siberian Leasing Company, LLC is one of very few leasing companies with the experience, knowledge, and financial resources to lease aircraft. Since 2000 we have regularly supplied planes and helicopters for both national air carriers as well as private, corporate air fleets.