Cargo vehicles
The advantages of the lease terms offered by SLC, LLC: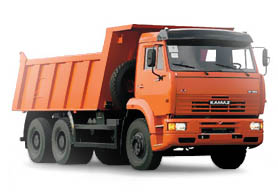 We can find the lease criteria - the term of the lease, size of the down payment, and lease-payment schedule - that are most advantageous for you.
You will save significant amounts of working capital since you only make an initial payment.
After the end of the lease term, you gain ownership of the equipment.
All physical assets leased from SLC, LLC may be carried on our company's balance sheet.
An offer for new clients
financing starting at seven million rubles
a lease term up to 60 months
rapid decisions
An offer for existing clients
the opening of a line of credit
the optimal lease terms for your business
You can calculate the cost of leasing the equipment you want, using our online calculator
Complete an application to lease the equipment you want today

Contact our manager for advice on leasing and selecting the best terms for you
SLC, LLC makes it possible to lease either Russian- or foreign-made cargo vehicles. SLC, LLC has many years of experience working with truck manufacturers, dealers, and servicing firms, which is why we can find the most advantageous terms for you. Leasing a cargo truck is a big help when developing and updating your business.